Brenna Newman
"You are going to be a what?" "I've never heard of that; sounds interesting." "That's a thing?"
Hi! My name is Brenna Newman and I am a certified pediatric sleep consultant. (That sentence was very exciting to type)! Didn't know that was a thing? Join the club! While sleep consulting is relatively new to many people, the industry and study of sleep goes back centuries. I am happy to give an introductory summary of what sleep consulting is and why I have chosen this as a career.
Pediatric sleep consulting is the process of a sleep professional working alongside a family to establish healthy and achievable sleep routines for their child(ren) for a determined amount of time. Pediatric sleep consultants are not medical doctors, but rather, professionals who have spent years (if they haven't, look elsewhere) in the fields of early childhood development and/or sleep study. This is a quickly growing industry, due in large part, to busy families who are seeking out assistance in all areas of child development in order to give their children (and themselves) the best home environment possible.
When you hire a pediatric sleep consultant, you are hiring an expert to guide you and take the guess work out of getting your child(ren) to sleep! In summary, I am here to get your child and YOU better sleep!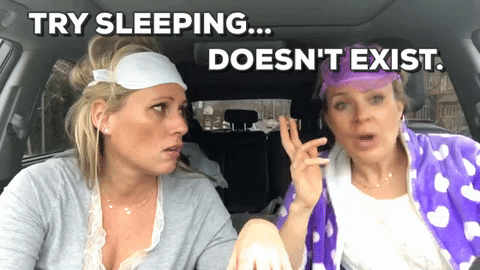 Why did I become a pediatric sleep consultant? Great question, and here's a little back story for further explanation. As a young 20-something college student, I found myself married and with 2 small children (my youngest son made his entrance within weeks of me waddling across stage at graduation). What can I say, I like to live life on the wild side! I look back on those years with not only fond memories, but also questions as to how my husband and I survived as young parents with full-time jobs, full-time school, and two young sons. #notsurehowwesurvived
I read every book about raising children I could get my hands on (this was pre-google). I sought advice from the amazing women in my life (this was pre-social media). I used all the knowledge I had from child development classes attended while attaining my Bachelor of Science in Interdisciplinary Studies. All of this allowed us to establish the best sleep routine we could at the time. Even with all of this, we were TIRED!
Throughout the ensuing years as a mom, I observed the benefits that keeping an established sleep routine had in the development and health of our sons. As an educator, I witnessed the difference sleep makes in children's ability to engage in learning and the world around them in a meaningful way.
When I learned about the field of sleep consulting, I was intrigued but not in a place that I felt I could venture out to make this my profession. However, after much research, training, studying, and praying this dream has now become a reality and I am excited to begin working with clients and families.
Sleep consulting, whether something you are familiar with or a new concept you are just learning about, is beneficial and centered on research. I am ready to work with clients and be part of the success of families in the DFW and surrounding areas!